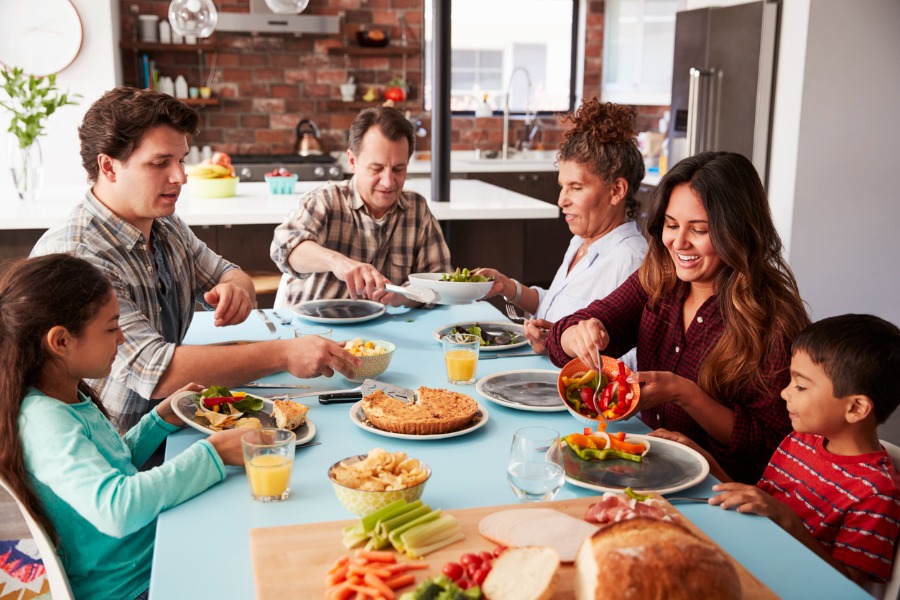 Tips for fun and safe gatherings—the hazard-free way!
The holiday season is approaching. For some folks, it feels like the best time of the year with families getting ready to host holiday meals and parties. However, it can also be one of the most stressful times – especially during COVID-19.
Here are a few tips to help keep families and friends safe during the holiday season.
Follow COVID-19 protocols during the holidays
People who plan to travel or gather during the holidays should follow public health guidelines from the Seattle-King County Public Health Department and the Centers for Disease Control and Prevention. Please note that health information and guidance can change rapidly.
Use caution while decorating
Decorations, while festive, can prove hazardous. Avoid fire danger by inspecting your holiday lights before displaying them to look for frayed wires, non-working bulbs, or other issues.
Need new holiday lights? Consider a strand of LED bulbs. These lights use less electricity, and they are much less likely to cause a fire hazard. You'll save money on your electricity bill and feel safer, too.
If you celebrate Christmas, note that a dry Christmas tree and even a small spark may cause fires, so make sure to keep your trees hydrated. You should also position your tree at least three feet away from fireplaces, candles, space heaters, heat vents, and other heat sources to avoid any mishaps.
Practice safe cooking measures
It's important to practice safe cooking measures to avoid any mishaps or potential food poisoning while entertaining this season. Avoid cross-contamination by using separate cutting boards and plates for raw and uncooked meat. Be sure to store sharp knives out of reach, especially when children are around.
And after you're done cooking, make sure to safely dispose of the cooking oil. Cool down cooking oil enough to pour into another container such as a plastic bottle or aluminum can. Then, seal the container tightly and throw it in the garbage. Check out King County Solid Waste Division's website to view other ways to safely dispose of your cooking oils.
Consider safer cleaning products
When the last guest leaves, make sure you are ready to clean up with safe and environmentally-friendly cleaning products. Look for cleaning products with the Environmental Protection Agency (EPA) Safer Choice logo as well as products that say "non-toxic, biodegradable, and contains no hazardous ingredients." Avoid products that contain the words CAUTION, WARNING, DANGER or POISON. Check out our handy guide for choosing safer products.